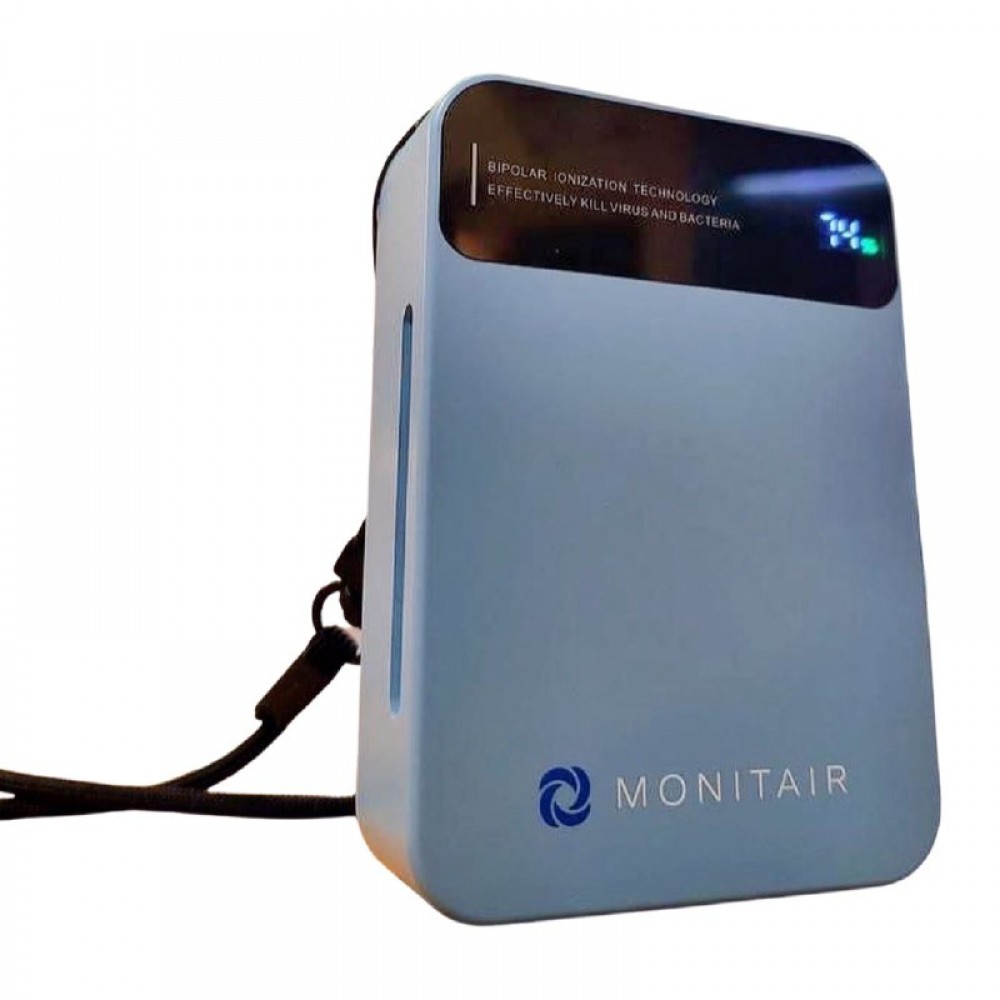 New Gen Portable Monitair Ionboxx
HKD 1,980.00
HKD 2,280.00
-13%
Product Description
The latest release of the new generation of Israeli bipolar Ionization Minotair Ionboxx! The size is much smaller, and much more easy to carry out on the street. Remarkably, the efficacy remains the same!

By using unique Bipolar Ionization Technology (BIT) invented in Israel, Monitair ionboxx can generate up to 1 billion positive and negative ions per second (100 times more than the same product on the market). It is proven to eliminating the new coronavirus effectively up to 99.9%. It can release a large number of ions with positive and negative electrodes at the same time, and these ions produced by ionboxx will not be harmful to humans and animals! High density BIT can stick onto the surface of Biological cell, create micro current frequently to break through the cell wall of virus and bacteria. It results the cells inactivates and suspend the infection. The general ion machines in the market cannot produce the same effect, and the amount of ions is extremely low. It is certified to kill Covid 19, H1N1, Staphylococcus aureus, molds etc within 10 minutes by famous government organizations which reduce the threat to humans. It can prevent any variants virus infection in future and improve the health of Humans.


The topnotch design of Monitair ionboxx is lightweight, easy to carry and with USB power supply. It is suitable for any indoors to kill the COVID19 continuously, and taking care of the health of your family unwittingly!
Efficacy:
1. Improve Air Quality
2. Decompose Air-transmitted bacteria, flu viruses, etc.
3. Reduce unpleasant odors
4. Effectively improve sleep quality
5. Reduce allergic reactions
6. Decomposes spatial volatile organic compounds
7. Reduce inhalation of particulates
8. Reduce the risk of cross infection

Product Specifications


Model: MA1500
ion output: 1 billion/second (100 times more than the same product on the market)
Power: 5V
Charging Time: 5-6H
Voltage: 0.5A
Battery capacity: 4000 mAh
Volt: 3-5W
Watts: 1-2W
Battery Duration: 10 Hours
Area Coverage: 15 square meters (indoor)
Net weight: 160g
Product size: 98x70x26mm
Packing size: 155x100x40mm
Origin of component: Israel
Country of Origin: China