What are Liposomes? (Zooki Liposomal)
Created Date: 19 Apr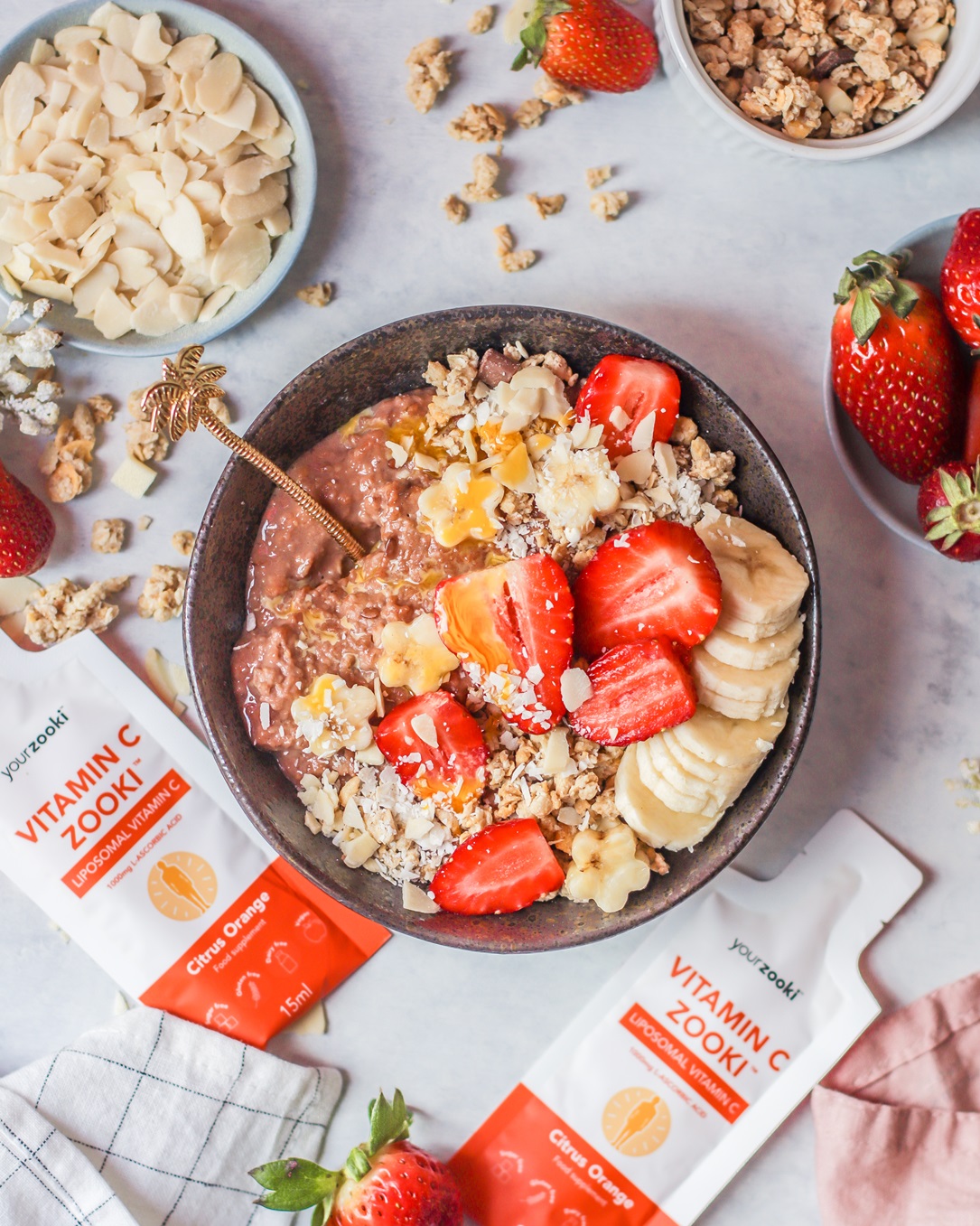 What are Liposomes
To say it in succinct form, liposomal is a technology that can effectively bring nutritional supplements into your body or system. Our body can absorb nutrients for only 15% of ordinary supplement, but Yourzooki supplements with liposomal technology can make the body absorb more than 75% nutrients of the supplement (5 times more than ordinary supplements). Liposomal technology can effectively prevent nutrients from being destroyed by the digestive system, and can be directly absorbed by cells. Thus, the result of taking liposomal supplement is obvious, faster and potent.

Humans can't produce or store vitamin C. All the vitamin C we need we have to get from our diet, and because we can't store it, we have to replenish our blood with vitamin C every single day. The problem is, when we take vitamin C orally, it has to go through our digestive system - hardly any of the vitamin C actually makes it to our cells. To combat this, Zooki utilises a patented liposomal encapsulation process to wrap the vitamin C in 'liposomes'. Liposomes shield the vitamin C during digestion, and accelerate the absorption and delivery of the vitamin C into your cells.

Liposomes as a shield

A liposome is a tiny sphere that carries ingredients. Made up from a phospholipid bi-layer, the outside shell encapsulates the vitamin C forming a tiny bubble that shields it from the outside. When you take traditional vitamin C supplements, some of it gets lost during the digestion process and even less actually makes it to your cells. The liposomal shield ensures as much vitamin C as possible makes it into your bloodstream.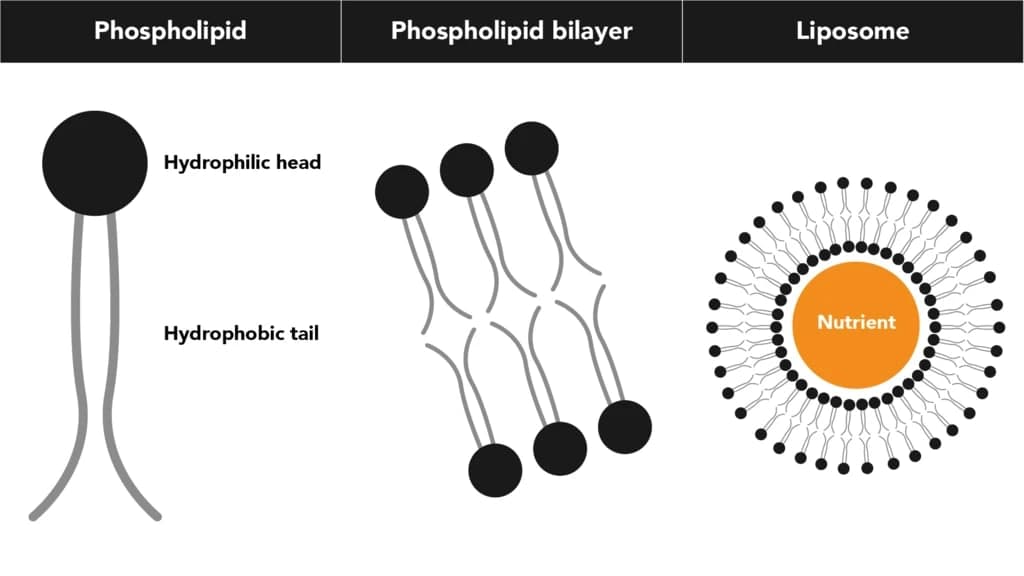 Liposomal delivery

Once the liposomes have transported the vitamin C through your digestive system and into your body, they will deliver the vitamin C directly into the cells. Vitamin C is water-soluble: it has trouble getting into a cell through a cell membrane which is fat-based. Liposomes overcome this by merging with the cell membrane of your cell, transferring its contents to the inside of the cell. By using liposomes to transport vitamin C, we can ensure that as much vitamin C as possible makes it to the cells that need it.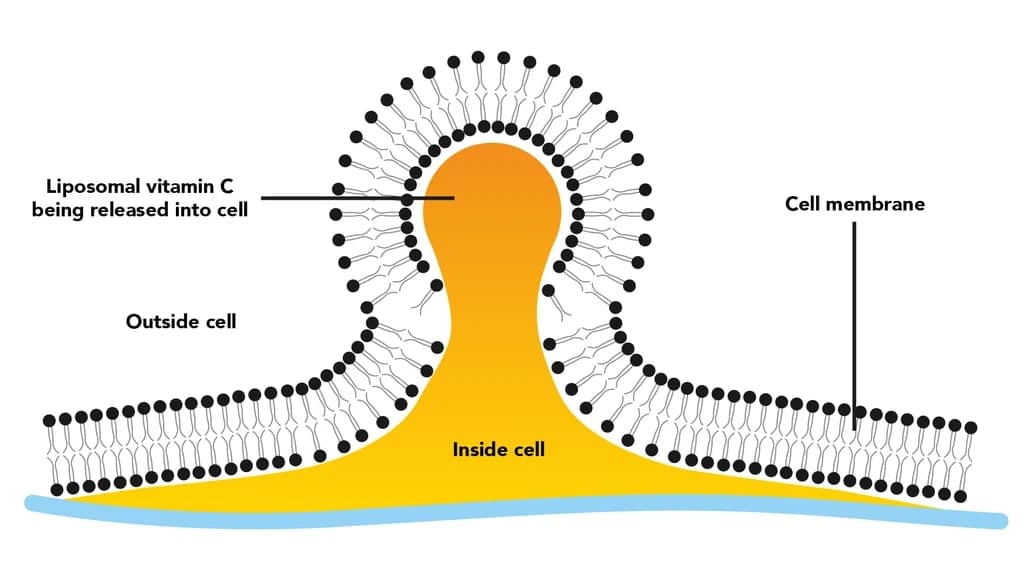 Therefore, Liposomes are tiny bubbles made up from essential phospholipids - the same things that make up our cell membranes!

A dual layer of phospholipids form a sphere with an aqueous core where the Vitamin C can be held, shielded from the outside. The phospholipids that make up our Liposomes come from non-GMO sunflower oil high in phosphatidylcholine.