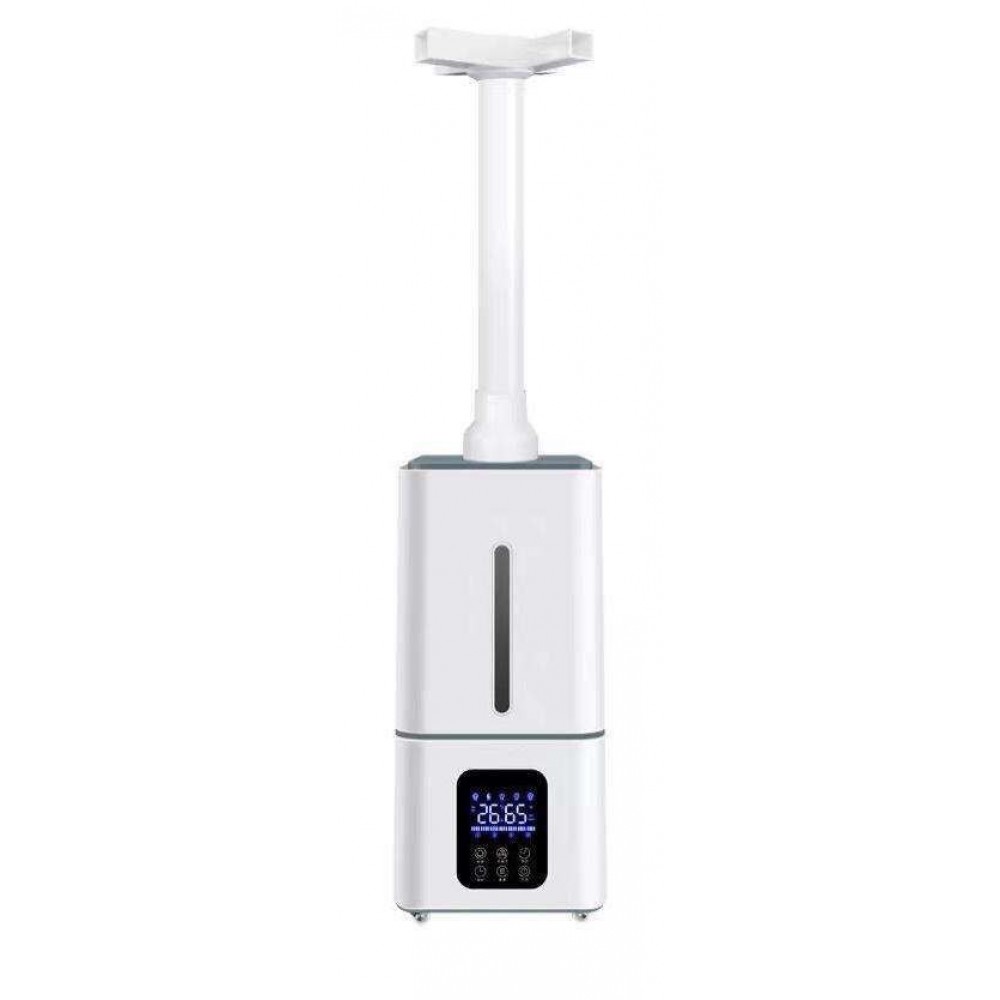 Ultrasonic Humidifiers / Disinfection Diffuser (Saniswiss)
HKD 1,200.00
HKD 1,500.00
-20%
Product Description
Ultrasonic Humidifiers & Disinfection Diffuser

Product specification
Model : HQ-JS150
Power input : 100W
Voltage : 110V - 220V
Humidification : 1500ml/h
Frequency : 50Hz
Capacity : 15Litre
Noise : <60dB(A)
Product dimension: 26x26x94 cm

Features
- Large capacity 15Litre
- Suitable for all purpose / event / venue / environment for humidification and disinfection purpose
- Suitable to add disinfection solution for all disinfection purpose
- 360 degree roller for easy mobility
- Auto power shut down if water tank is empty
- Large and informative display
- Remote control ( Timer / Manual or Intelligent humidity setting / Mist control )
- Intelligent constant temperature
- Transparent water level display
- Easy to fill water
- Super fine mist and bushy mist
By using with Saniswiss S4 Sanitizer Surfaces (Atomizing Solution): it is a multifunctional antibacterial and eco-friendly detergent that can clean and disinfect all wipeable surfaces. The process does not generate foam and does not need to be rinsed. It is recommended to use with microfiber rag or mop.

With its patented biotechnology, Saniswiss bio sanitizer is free of alcohol, aldehyde, biguanide, chlorine, phenol VOC (Volatile Organic Compounds) and other hazardous chemicals or compounds. It is absolutely safe for babies and adults.

Kill 99.999% of germs ((including Bacteria, Fungi and Viruses)
EU EN 14476 certification, effective to kill coronavirus
Approved for food contact
Alcohol, VOC free
Effective disinfection and antibacterial, can be used on all surface, such as skin and air
Safe for babies and adults
Origin from Switzerland
Business Grade with higher concentration
Apply sanitize atomize solution liquid into atomizer and spray onto any surface indoor or outdoor

Precautions:
-Only for ultrasonic nebulizers or vaporizers
- Please store at room temperature and keep away from children and heat sources
-Please avoid direct sunlight
-Do not mix with other liquids (including water)
- Do not inhale the mist directly from the nebulizer outlet
- Never use heated sprays to heat potions

All health, hygiene, care and disinfection products manufactured by Saniswiss must pass the strict quality inspection and testing of the European Union, including the Swiss Federal Public Health Office (Federal Office of Public Health) and Swiss Medical Administration (Swissmedic) approval.